Home Inspection Austin | Mold Inspector 507-721-3771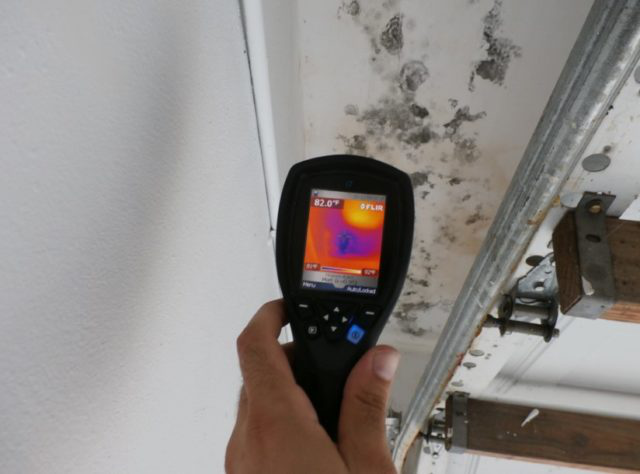 Trained professional mold inspectors are educated in not only mold detection, but what kind of mold may be causing what problems and how those problems began. That is why hiring a mold inspector is a good idea in any case. Many times what requires professional inspection is how deep of a clean up will be needed, and also where the hidden mold may still be once the visible mold is taken care of.
More than just guesswork is needed. For instance you may take one look at a moldy spot and assume there is more behind it, however, building investigations for mold will usually reveal not only that mold but other allergens, gases, and air quality issues that usually require a much broader approach and examination. You have to be able to tell where the sources of moisture, toxic or allergenic mold and other allergens really are.
There has to be a certain level of confidence in understanding the building being inspected, how the mold itself works, where the problem areas are, as well as examining the entire structure with a trained eye- inside and out, knowing the mechanical systems and making sure they, too are well examined. Only partial inspections will not do- this is like only doing away with part of the problem and you risk having to repeat the whole thing all over again.
Though you may not be able to see much of the mold, the presence of fungus and other molds growing beneath the trim will usually reveal an area has been steeped in moisture for a while and this is a big problem. You need a mold inspection to let you know exactly where the problem has begun and how deep the damage really goes.
All of our inspections will include a detailed report along with pictures of their findings and will be available to the customer in 24 hours of the inspection.
Hiring a mold inspection professional is an important investment into your home, one that you cannot afford to be without.
Give us a call today! 507-721-3771