Home Inspection Austin | Sewer Scope Inspector 507-721-3771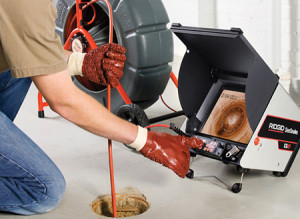 Main sewer lines are something that gets used every day, but we often don't spare them a second thought until something goes wrong. Choosing to have a Sewer Scope Inspection performed before purchasing your home or if you feel there is current issues with your current home will give you the peace of mind of catching the issues before things could get way out of hand.
So what is a Sewer Scope Inspection?
A sewer scope inspection is a camera attached to a long snake to view the condition of the sewer and drain lines. The top reasons to hire a qualified inspector to perform a Sewer Scope Inspection is if the home has constant backups and blockage, root intrusion, or are purchasing a new home. The sewer lines are installed under the home and in the ground, because of the location, there is no accurate way to determine the condition of the line and whether it requires replacement without the help of a professional contractor.
A sewer line camera inspection will provide not only an in-depth view of the line's condition, but it also helps to trace the line. It can show how far below ground the pipe is installed, where it runs underneath landscaping, concrete, and the home, and if potential issues are in the line that may cause future blockages. The service will help diagnose whether it is necessary to replace the underground sewer line.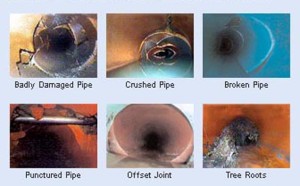 What problems can a Sewer Scope Inspection find?
The most common problem with many sewer lines is backups caused by roots. Roots are attracted to the rich nutrients found in main sewer pipe systems. Tree roots can grow into plumbing lines through even the smallest seam or crack and may continue to grow over time. They eventually lead to blockages, overflows, and in some cases heavily damaged lines. Sewer lines can fail due to age, breaks caused by a natural shifting of the ground, and deterioration over time. When breaks do happen, backups are sure to follow.
Deciding to get a Sewer Scope Inspection performed will guarantee the peace of mind of knowing what problems you may be walking into when buying a home or if our concerned about the current state of your sewer system. Our inspector will create a detailed report of their findings of sewer system and will provide a video of the inspection. Our reports will be available to the customer in 24 hours of the inspection. Give us a call today to schedule your Sewer Scope Inspection.
Home Inspection Austin | Home Inspector 507-721-3771